Multi functional transportable field maintenance and repair assembly
Active
Publication Date: 2011-12-29
AI-Extracted Technical Summary
Problems solved by technology
Ventilating, inspecting and repairing aircraft fuel tanks is a nece...
View more
Benefits of technology
[0013]This present invention provides a mobile self contained mobile trailer assembly for use in field applications such as for military purposes. The present invention also provides equipment in kit form which makes it suitable for convenient transportation and...
View more
Abstract
A self contained mobile assembly capable of use for remote area maintenance and repair of unwanted damage to a wall of a confined space tanks. The assembly comprises an undercarriage carriage including a wheel base, a housing mounted above the wheel base and defining an internal space capable of receiving and retaining repair and maintenance equipment for repairing said tank. The equipment includes a defouling kit, means to enable desealing and resealing of an interior of the confined space tank, means to enable decontamination of air in the tank; and a breathing kit for a wearer to safely access the internal space and repair the unwanted damage from the inside of the confined space.
Application Domain
Liquid handling installations
Item transportation vehicles
+4
Technology Topic
Multiple function
Breathing process
+4
Examples
Example
[0056]Although the present invention will be described with reference to its application in remote field applications in the repair of punctured aircraft tanks, it will be appreciated by persons skilled in the art that the assembly to be described below is suitable for remote operations such as but not limited to ballistic injury to an aircraft.
[0057]The embodiment to be described below is one example of an assembly which provides convenient repair and maintenance of an aircraft fuel tanks.
[0058]FIG. 1 shows a side elevation view of a mobile transportable repair and maintenance assembly according to a preferred embodiment. The assembly comprises trailer chassis 1 supported by wheels 40 and 41 mounted on axles 42 and 43 respectively. Connected to axle 43 is a tow hitch assembly 2 which enables the assembly to be towed by a vehicle for transportation purposes. At its opposite end, chassis 1 has associated with it a ramp assembly comprising a folding ramp top 3 and folding ramp bottom 4 which moves between a folded non working configuration and an unfolded working configuration to allow access to the interior of the assembly and to allow equipment to be easily removed from and stowed therein. The assembly further comprises access ladder 5 and roof rack 6 for transit storage of articles. Side access panels 7 (see FIG. 4) and rear access panel 8 enable access to compartments and equipment stored in the assembly. When the assembly is deployed, it may be set up for access to all on board facilities and equipment. Folding work bench 9 is mounted externally from wall 44 to provide a work surface or platform to support equipment under deploy. The assembly also comprises a breathing and air system 10 including a plurality of respirator masks 11 and a plurality of cylinder breathing 200 bar air tanks 12. Further equipment includes a communications kit 13, gas monitors 14, hanging anti static mats 15. 2. Chassis 1 also includes a pair of fork lift sleeves to enable lifting by a fork lift vehicle. A storage compartment 22 is included on chassis 1 along with tie down cleats 30. The trailer assembly is also equipped with a hand brake 35 which provides selective braking of the trailer when parked. Other facilities provided include fluorescent lights 27 which light the internal space within the trailer.
[0059]FIG. 2 shows with corresponding numbering for corresponding parts an opposite side elevation view according to a preferred embodiment of the mobile repair and maintenance assembly of FIG. 1 with corresponding numbering for corresponding parts. The trailer is equipped with a portable air cooler 16 and also includes compressor/air purifier unit 23, air receiver 24, tanks mat holders 17 and external power inlet 25. Compressor/Air Purifier unit 23 is preferably a mobile deployable unit that can be used to supply breathing air during fuel tank entry requirements.
[0060]The breathing air purifier is pneumatically operated and suitable for the most hazardous areas. The purifiers remove common contaminants, such as oil, water, odour, sulphur dioxide, nitrogen oxides, carbon dioxide and carbon monoxide to levels below the limits set by prescribed standards.
[0061]The confined space entry breathing air systems are to provide high quality breathable air from a compressed air supply for use with a Compressed Air Supply or as a stand by backup. No external electrical supply is necessary as the assembly is self
[0062]An air supply connected to the mobile compressor passes through an after cooler for cooling the breathing air. The air purifier is are designed to remove common contaminants, oil, water, odour, sulphur dioxide, nitrogen oxides, carbon dioxide and carbon monoxide to levels below the limits set by the appropriate standard.
[0063]Air cooler unit 16 is portable and intended to be used as a 'spot' cooler to lower temperatures in aircraft fuel tanks and other confined spaces and to aid in the circulation of the air. Cooling these areas increases the comfort levels whilst working in these areas and increases productivity and efficiency. The unit is not intended for use on the flight line or at away bases and equipment should be operated 50 ft/15 m away from aircraft outside the safety zone when there is a hazardous area present. Typically the air cooler 16 is a 240V AC supplied unit which can also be powered from portable generators if required. A cooling capacity of 16,900 BTU/h (4,250 kcal/h is sufficient for its intended use Unit 16 can also be provided for operation in fan mode to provide circulating air only and can be fitted with wheels and steered easily into position. Two rear wheels are lockable. Two flexible air outlets 16a and 16b are installed for distribution of air from cooling unit 16 unit. The outlets can also be modified and fitted with J-Slot adaptors or flexible anti static hoses. A condensate tank (not shown) is provided in the rear of the unit for collecting water. The tank is easily removed and drained by users when required. A warning will appear on display when the tank requires emptying. The unit will shut down if the tank approaches full. Other features of the cooling unit include an evaporator filter for filtering input air, a digital control panel that is easy to use, A timer for automatic interval and shutdown programming and error signal alerts.
[0064]A light switch 26 is provided to power fluorescent lights 27 (see FIG. 1). A hanging cloth rail 28 is provided as an internal accessory in addition to external features of fork lift sleeves 29 and tie down cleats 30. Associated with the air delivery system there is provided a primary air feed 31 and breathing air manifold 32. A generator 33 is provided for on site power requirements. A first aid kit 34 is also provided as an accessory. Trailer chassis 1 is secured by handbrake 35.
[0065]FIG. 3 shows according to a preferred embodiment a top view of a mobile transportable repair and maintenance assembly of FIG. 1 with corresponding numbering for corresponding parts described earlier. Air vent kit 18 is mounted near the roof of the assembly along with insulated ducting 19, storage cupboard 20, storage shelf 21 and storage compartment 22 (see FIG. 1).
[0066]FIGS. 1-3 show the assembly in its fully packed state for transportation either as a trailer attached to a transport vehicle or for loading onto a larger transport vehicle such as a plane, truck or ship for transport to remote locations. Chassis 1 of trailer base preferably has robust construction to accommodate loadings induced by equipment held within the housing.
[0067]FIG. 4 shows with corresponding numbering and according to a preferred embodiment an end (front) elevation view of the mobile repair and maintenance assembly of FIG. 1.
[0068]The arrangement shown in FIGS. 1-4 contemplates according to one embodiment, the use of a primary housing mounted on a carriage for transportation and which includes an internal space which is capable of receiving and retaining therein a plurality of apparatuses and equipment which may be separated from the housing to form a work station. It will be seen that the trailer assembly can be transported by towing and the proportions adjusted to facilitate particular types of transportation by land, sea or air.
[0069]Although a trailer carriage is a convenient means of transportation of the maintenance and repair assembly, this is not to be construed as limiting of the adaption of the assembly to alternative forms of transportation not requiring an undercarriage.
[0070]The trailer assembly may be fully equipped as a mobile maintenance station which is closed for transportation and may be opened for deploy of equipment for performing a wide variety of procedures and particularly though not exclusively repair of punctured confined space fuel tanks. Transportation of the trailer assembly includes hitching to road vehicles such as cars and trucks, loading onto aircraft, and the like enabling personnel to perform repairs on the ground in potentially remote locations. and if necessary, during air transit. The present invention is particularly advantageous where no maintenance facilities are not readily available as in areas of war.
[0071]The embodiment previously described is one example only and it will be appreciated by persons skilled in the art that the configuration may be adjusted to accommodate size, weight and portability constraints such as its own transportation in land, sea and air vehicles. The present invention obviates the disadvantages of the prior art and provides other advantages which are apparent from the description herein.
[0072]For installation in a standard transport vehicle, aircraft or the like it is constituted by an integrated assembly of equipment and fittings, so enabling it to be conveniently loaded or unloaded at its place of destination. Dimensions are defined according to the particular application or applications and according to the activities carried out. Ideally the trailer will have length greater than width but of sufficient width and length to accommodate average sized equipment modules as described above. In certain cases the dimensions may be adjusted to accommodate prescribed applications as well as fitting into a transport vehicle so the assembly may be moved conveniently from location to location.
[0073]Typically a module might have a length in the order of 3-4 m, width in the order of 2 m, height in the order of 2000 mm in a closed configuration. These dimensions are non limiting but have been found to be a practical size. According to one embodiment, a generator may be mounted on the trailer carriage for use as its remote power supply. The unit housing preferably comprises a mainframe having connected thereto at least one movable panel which is capable of movement between a first state in which the at least one panel encloses the at least one internal space or compartment and a second state in which the at least one panel allows access to the at least one internal space or compartment.
[0074]Typically, when a confined area tank has been damaged/penetrated such as by a projectile, the tank is initially ventilated to remove any residual fumes. The tank is also de sealed and de fouled using de fouling gear so that after these actions the tank becomes a safe environment for confined space personnel to commence access for repairs. Draining and defouling of tanks takes place before personnel are required to enter the tank for repairs. The assembly includes equipment for evacuating/draining tanks in a totally sealed environment. This has numerous advantages including prevention of human contact with fuel, eliminates fuel spills, enables each job to be conducted in reduced time. The draining equipment also attaches to a variety of aircraft, reduces personnel requirements. It also prevents overfilling with automatic failsafe shutoff system, drains up to four aircraft fuel cells simultaneously and has low operating costs. Preferred compressed air requirements are typically 60 CFM at 100 PSIG or 30 L/sec at 700 kPa. In the case where a venting kit is used total air consumption becomes 120 CFM at 100 PSIG or 60 L/sec at 700 kPa. Draining tanks typically requires a suction plate with vacuum line and quick disconnect fittings, A vacuum generator is also used for fuel evacuation. Preferably the tank sealing and evacuation unit is fitted with retractable fuel and vacuum hose reelers for compact and secure hose storage. The reelers are capable of heavy duty use and to provide protection for the hoses while not in use. The reelers house the vacuum hoses for the fuel and adaptor plates and an air inlet hose. The air inlet reeler has spring loaded return for ease of use, but for safety reasons the fuel reelers are a manual return reeler with a manual lockout screw.
[0075]Personnel is kitted with air supply and breathing apparatus for tank entry. Once inside, the tank is repaired and resealed ready for refuelling. Since the trailer has enabled this process to be carried out in a remote location a damaged plane can be returned to service much more quickly than previously since all equipment is ready and self contained. The present invention allows for a faster turnaround time for the repair of damaged tanks as it takes less time to ventilate the tanks and it provides a higher level of safety because it vents the fuel vapours away from the aircraft. All of the equipment preferably comes in a waterproof container so technicians can easily move equipment from aircraft to aircraft, with speedy set up, which makes it ideal for commercial and military aircraft. The self contained assembly runs off compressed air so it can be used virtually anywhere. This feature eliminates problems with different electrical power voltages in different countries.
[0076]The system includes pneumatically driven air movers, static bonding cable assembly, compressed air hose assembly, air filter adapter and statically conductive ducting with quick disconnect ends. The durable ventilator has no moving parts so it can be used indefinitely.
[0077]The present invention may also be employed in the repair of damaged mine dumper trucks and land sea or air any vehicle which uses confined space tanks.
[0078]The trailer carriage may further comprise any one or more of the following optional features (not shown): a self-propelled remotely steerable tracks; self jacking mechanism for changing tyres and/or batteries in the field, battery power using rechargeable batteries that are recharged by solar panels and/or mains and/or generations; self-levelling mechanism; conveyor mechanism for loading/unloading Operations; leads for charging batteries in remote locations; modules for holding and transporting gas cylinders; deployed satellite and other antennae; primary computer start-up; air filtration monitoring; communications; air conditioning. Other features of equipment which may also be included are compressor, refrigerator, energy Management Unit; water filtration unit.
[0079]Examples of use of the assembly herein described include air quality control for portal tank entry points on the C130 Hercules aircraft wing. This provided a safe & cool environment during confined space entry. It can be used to speed up the venting process to remove fuel vapour in wing cavities or can be used for curing sealing product & for corrosion control. By providing the right environment for tank entry work, this increases efficiency and productivity and reduces costs. The assembly further includes equipment to enable rapid drying of Air wave Guide and Avionics Systems, radar systems on craft such as ships, to maintain dry air in the internal cavity space of double hull ships preventing rust in order to prevent moisture contamination. This drying system can achieve dryness less than 1 ppm moisture content which is an extremely dry environment and as a result can prolong the life of equipment. The Air Compressor Systems manufacture medical grade air for operators conducting confined space entry on site producing and supplying continuous high air quality.
[0080]The present invention obviates the disadvantages of the prior art and provides other advantages which are apparent from the description herein. Thus mobile trailer is defined according to the particular application or applications and activities to be carried out.
[0081]It will be recognised by persons skilled in the art that numerous variations and modifications may be made to the invention described herein without departing from the overall spirit and scope of the invention.
PUM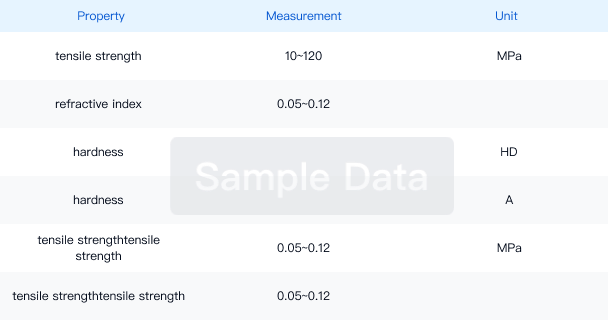 Description & Claims & Application Information
We can also present the details of the Description, Claims and Application information to help users get a comprehensive understanding of the technical details of the patent, such as background art, summary of invention, brief description of drawings, description of embodiments, and other original content. On the other hand, users can also determine the specific scope of protection of the technology through the list of claims; as well as understand the changes in the life cycle of the technology with the presentation of the patent timeline. Login to view more.